STAY
​CONNECTED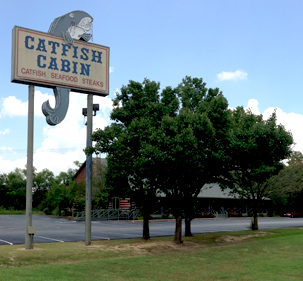 Ry Ridgeway &
Cody Ridgeway​​
Our staff takes great pride in trying to provide you with fresh, cooked-to-order meals and a family-friendly atmosphere. Catfish Cabin, better known as "The Cabin" by the locals, has become a staple of West Tennessee dining by providing good food and great service for over 40 years! Jackson and West Tennessee's "Landmark of Good Food" since 1980!

Catfish Cabin of Jackson opened its doors in June of 1980. With several successful locations operating throughout the Southeast, concept founder Charles Ezell approached his former college friend, and University of Alabama football player, Danny Ridgeway. Charles thought Danny had just what it would take to get the Jackson location off the ground and rolling.

​​Charles chose Danny because of his proven success and work ethic playing under legendary Coach Paul "Bear" Bryant, but he knew it would not be an easy sell to Mr. Ridgeway. Danny was a rising star in the high school football coaching ranks in the state of Alabama. He quickly moved from an assistant at Huntsville High to the head coach at Birmingham powerhouse Banks High.

​​Danny and Coach David Cutcliffe lead Banks High to the City Championship and Danny was named Birmingham's Coach of the Year. But with a son on the way, and coaching, at the time, not providing for his family, Danny couldn't turn down the opportunity. He packed up his family and headed to Tennessee for what would end up being a long, successful ride.
The final piece to the partnership puzzle was rockabilly legend Carl Perkins! Carl, Charles, and Danny formed a great partnership that would ultimately last nearly 30 years. And while the partnership was a success for everyone, Danny was the man that made it work as the managing partner until losing his battle with brain cancer in December 2008. Since Danny's passing his sons Ryan (Ry) and Cody Ridgeway have taken over the restaurant and under their leadership the business has continued to thrive.

​​Ry followed in his father's footsteps attending the University of Alabama before coming back to manage Catfish Cabin in 2002. He became a managing partner in 2004. Cody earned a degree in Banking and Finance from Ole Miss where he also starred as a punter for the Rebels football team from 2001-2004, being named to several All-SEC Teams and 1 Academic All-American. After being released by the Tampa Bay Buccaneers, Cody moved on to Charlotte, NC becoming an investment banker with Bank of America. After Danny's bout with cancer, Cody moved back home to run the restaurant with Ry in 2009. The brother's have since bought out the remaining partners and are now proud to say Catfish Cabin of Jackson is 100% locally owned and operated!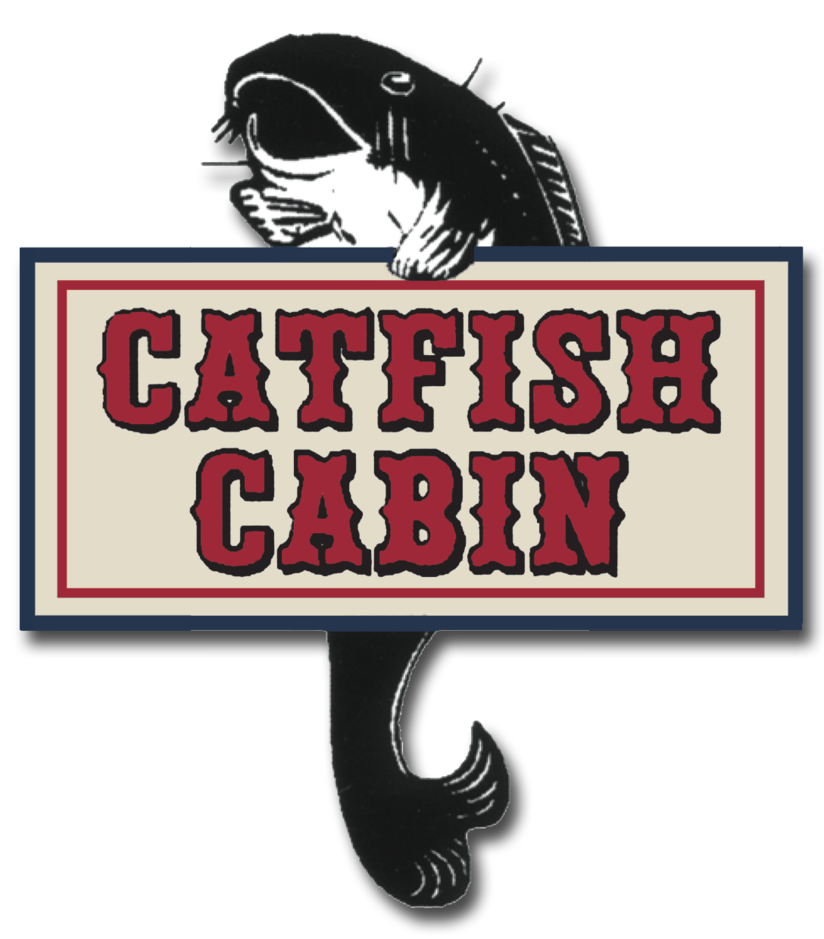 Catfish Cabin Restaurant in Jackson, TN · All Rights Reserved.



1290 S HIGHLAND AVE
​JACKSON, TN 38301
1290 S Highland Ave Jackson, TN 38301